It has been a busy few months! 😮 The blog has been put to the side amidst helping the SO create their own business, and working on my own art projects. (More on that, below!)
There was also an issue in late May that turned my mental state on its side. I won't get into the details, other than to say it was a stressful and expensive time and now, finally, it's sorted out as best it can be. I'm getting myself back into a space where it feels like I can create and enjoy the process again. I have a lot of ideas, and I'm exciting to see where it goes from here.
The other thing keeping me busy is the discovery of Udemy. (An online platform which allows instructors to sell their lectures on a variety of topics.) My skills in the Adobe Creative Suite are lacking, unfortunately, as I remained working with CS6 for as long as I possibly could. (I avoided the subscription model like it was a plague. Whether it is, or not, is still debatable.) I went to college to learn all of these programs in 2006/7, and for the most part taught myself since then (see: Youtube). Now that avoiding Adobe CC subscriptions is no longer possible… I need to catch up. I need to know what new features have been added since CS6 and how to utilize them effectively. For me, Udemy seems like it'll work out. There are a few inexpensive lectures (and they seem to go on sale fairly often) on subjects such as JavaScript, CSS, or programs in the Adobe Creative Suite, which is what caught my interest, specifically.
I can't say it's the best option out there, but it seems like it'll be a useful way for me to get my design skills back to a level that is better suited for today's requirements.
Society6
Many new products have become available on Society6 in the last few months! For those unfamiliar with the platform, it allows artists to sell their work to anyone on anything from throw pillows, to rugs, shower curtains, or wall prints. I've been showcasing my artwork and photography there for some years now and new product types are being added all the time.
Photos have been taken over the last few months, and while I posted most to my Instagram that's about as far as I got. My goal is to remedy this in the next few months and be more diligent in both sharing what I have created and making those creations available both to view on my blog/portfolios, but also as prints or products available for purchase for those interested.
So, please take a look! I have some examples here, and the others are in my shop. And if someone you know may be interested, I encourage you to share. It would mean so much to me. 🙂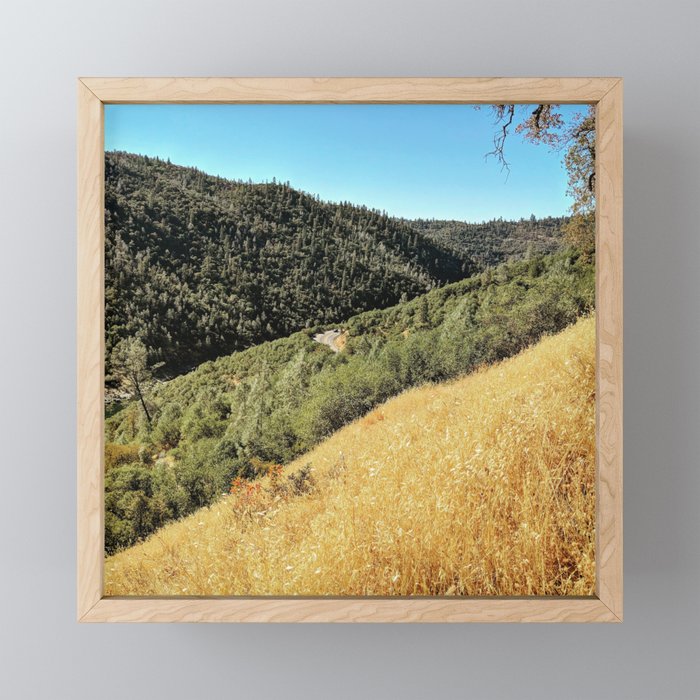 Shades of Summer
Framed Mini Art Print | Shop
Mini Art Prints are cute additions to any space, and a great way to add something artistic into an area that wouldn't otherwise have room for a large art piece. The frames come in a variety of colours, too, from light wood (shown on the left), to white, and darker browns.
The images above are examples of some prints available in my shop. These are photographs I have taken while on adventures in California, from as close as the backyard of my house to the nearby Confluence Trail. I'm from Toronto, Ontario, and grew up in and around the major cities in the area. Being around so much wildlife and country is both strange and amazing. I do miss the snow, though!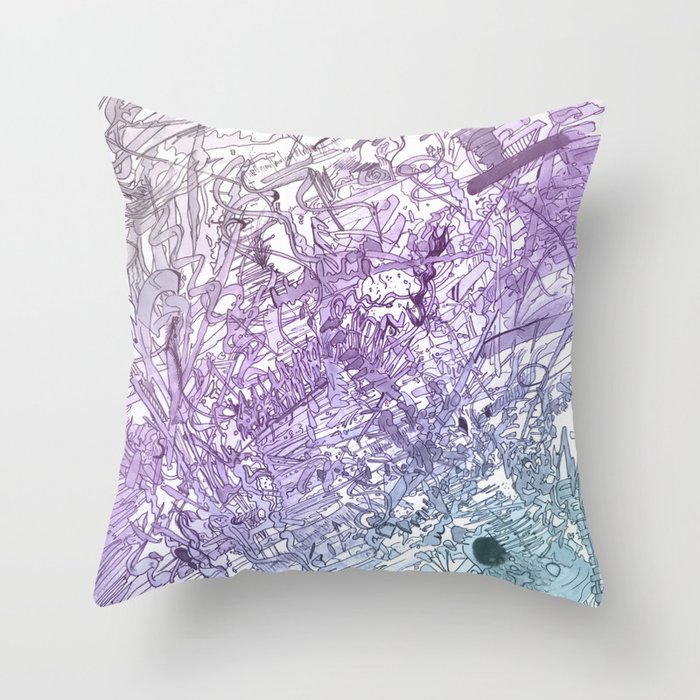 Marker Scratch
Throw Pillow | Shop
I love pillows… I plan to purchase this one when there's a sale on a few other products. I like filling the house with art.
I drew this during college over a few month period by accident. It was the page used to prevent markers from bleeding onto the table. 😉
What Would You Like to See?
Is there something that you would like to see added to my shop? Is there a design you're looking for but just can't seem to find? Have you checked out my deviantART page and seen some work that you'd like to see available for purchase? If this is the case, please let me know and I'll see what I can do.
Thanks, everyone! ❤